DSPTCH Travel Pack Review
DSPTCH hand-makes bags here in the USA and the Travel Pack is a great example of the kind of extremely durable designs they put together.
Extremely comfortable back panel and straps.
Understated, simple, utilitarian aesthetics. Dig it.
Large capacity carry-on travel backpack with some very thoughtful organization features.
Lots of external access on this bag: shoe pocket along with quick access top pocket and two side zippered pockets (both usable as water bottle holders).
---
Other Bags to Check Out:
Ok, these bags from Nomatic are chock full of pockets. There are 2 different bags: the Travel Pack expands up to about 30L, perfect for short trips and minimal travel. The Backpack is 20-24L daily carry. Both are very sleek and, like I said, so many pocketzzz!
The Federate Adapt from Kathmandu converts between three separate modes: a 28L daily carry bag, a 38L carry-on travel bag, and a 50L check-in bag.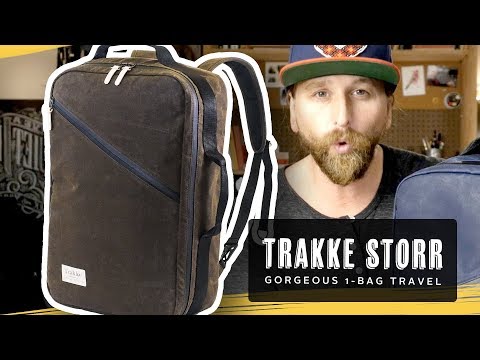 The Stor backpack from Trakke is a lovely 30L pack for travel and gear moving.
A really solid feeling bag with lots of pockets both inside and outside the bag and enough capacity for the minimal traveler.
The Topo Travel bag has a playful style, which I like a lot, but it is very serious about being a great travel bag. This is a classic.
Free bags & badass info
Signup and get entered to win a free bag every month.
You'll also get notified when we add new bags to the site.
---
Created by Chase Reeves