Evergoods CPL 24 Backpack Review
A very clean, minimal, stylish and extremely lovely to use daily carry bag from one of our favorite new bag companies.
Built really well — the two founders are from GoRuck and Patagonia, and the quality of the manufacturing and design on this bag resemble that pedigree.
Love the look — minimal, simple, clean, modern, but not without a little of that "rugged," old-school vibe.
Perfect size for daily carry — if you don't need a pocket for every dongle or to bring the whole house along with you when you leave, this bag's size is perfect.
Delightful to use — I mean it, i really like using this bag.
HOWEVER — i work with bags all day long and so my sense of style and what I want in a bag may not be the same as yours. So, check out the video to get a feel for yourself.
One of my favorite every day carry bags. Perfect size for many of us. Great aesthetic. 
Simple organization, all oriented towards one side of the bag for easy access. 
---
Other Bags to Check Out: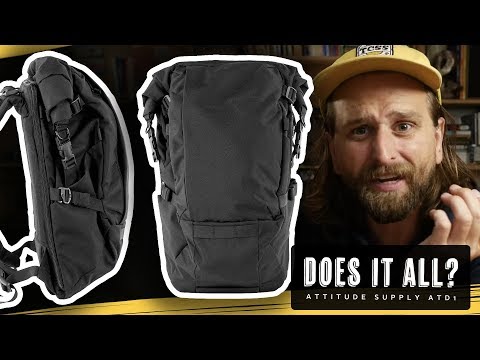 The ATD1 is an expandable backpack you can use for both travel and daily carry. Looks pretty damn good too. One of the best in this category for sure.
This backpack from Baron Fig is really thoughtful, minimal and useful. Lovely daily carry bag.
The Prima System from Boundary Supply is, to me, the best in this category of kickstarter-y tech/camera/daily-carry because of the material feel and functionality in use.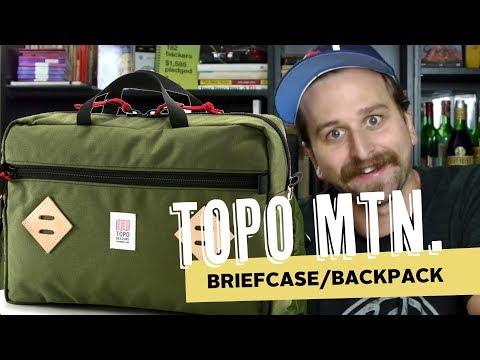 The Mountain Briefcase from Topo has been one of my favorite personal daily carry bags due to it's look and feel as well as the perfect size for my style of daily carry.
Smith the Roll Pack from Millican is a perfect eco-friendly rambler for daily adventures that's built excellently, has plenty of room for your stuff, but still looks good when it's not totally full.
Free bags & badass info
Signup and get entered to win a free bag every month.
You'll also get notified when we add new bags to the site.
---
Created by Chase Reeves