Filson 24 Hour Tin Briefcase Review
This bag from Filson is easily one of my favorite briefcase-type bags due to it's excellent materials, organization, and classic aesthetic.
It's called the "tin" briefcase because it uses Filson's tin cloth, a thick cotton canvas with an oil-finish wax applied. It's got such a beautiful look and feel, and the wax can be applied again and again over the years.
I truly love the organization and access on this bag. The two big pouches on the front make me pine for this kind of design in every bag I use.
And yea, sure, it's expensive. But the best thing about this bag is it's going to last FOREVER. The leather, the buckles, the canvas, it's all gorgeous and it's gonna last for ages and never go out of style. So, you know, amortize the cost over 50 years and you'll realize it's actually an affordable bag.
If you need a bag for the office or cafe or just for your Hemingway halloween costume, this is the one for you.
Lots of simple org in this sucker. I love using this on the daily because it's easy to organize.
Indiana Jones/Hemingway aesthetics. Hands literally love the feeling of these materials.
---
Other Bags to Check Out:
The Duotote from Bellroy is a killer daily carry bag for those of us who value style and organization in a tight, sleek package.
The Guide Pack from Tom Bihn is a bag geek's boner pill. It's classic design and exceedingly excellent manufacturing make it more like an heirloom than a bag. But this bag also performs great as a travel bag!
An utterly functional daypack in a tight little package with some modern metro styling.
A modern and elegant take on the classic, expandable roll-top bag. Excellent materials, lots of expandable capacity, lovely to use on the regular.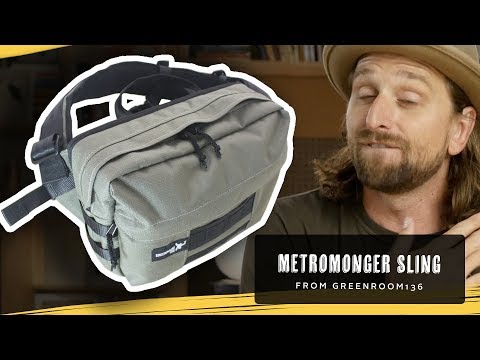 A very sturdy and functional sling for a very affordable price, the Metromonger sling from Greenroom 136 is one every sling-person needs to know about
Free bags & badass info
Signup and get entered to win a free bag every month.
You'll also get notified when we add new bags to the site.
---
Created by Chase Reeves