Heimplanet Transit Travel Pack Review
A really solid feeling bag with lots of pockets both inside and outside the bag and enough capacity for the minimal traveler.
Great feeling materials. Thick, durable, water resistant outer shell, solid zips and pulls, great straps and back padding. It all adds up to a nice, dense, quality feeling in packing and traveling with the bag.
A sleek-tech kind of look to the bag. The kind of thing Tony Stark or Elon Musk acolytes might feel very comfortable in (this is a compliment to the style, not a dig).
Capacity is "medium" 1-bag travel to me; in the same category as the Minaal Carry On. So, it's neither a large travel bag or a small one. Makes it great for minimal travel, not so great as a daily carry bag once you get to your destination.
2 Medium pockets on the outside of the bag, laptop pocket, two zipped medium organizing pockets inside the bag, one large main compartment for clothing.
Ultimately a very capable bag that can be a travel companion for years to come. I just wish it was either bigger or smaller.
Other Bags to Check Out: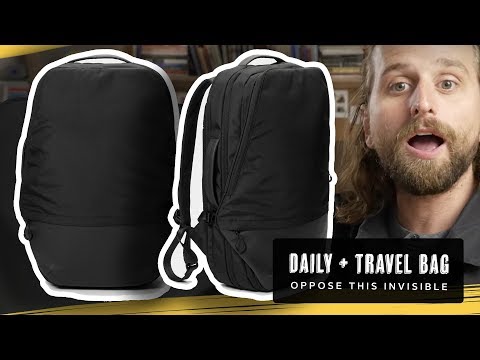 A very innovative backpack for either large daily carry or serious travelers who need one bag for both travel and daily carry. This is a winner for me in the medium size 1-bag travel category.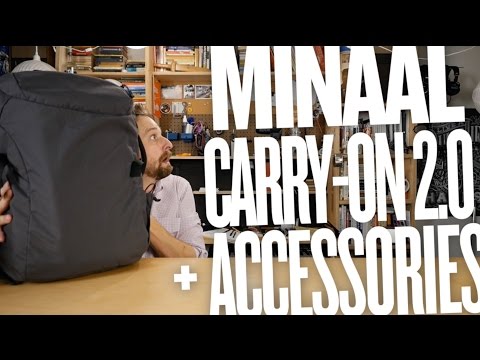 This is the bag that started it all for me. The Carry On backpack from Minaal is one of the professional traveler's best friends with its sleek design, killer materials and medium sized capacity for minimal travel.
Free bags & badass info
Signup and get entered to win a free bag every month.
You'll also get notified when we add new bags to the site.
---
Created by Chase Reeves