Kathmandu Federate Adapt Hybrid Travel Bag Review
The Federate Adapt from Kathmandu converts between three separate modes: a 28L daily carry bag, a 38L carry-on travel bag, and a 50L check-in bag.
Extreme conversion… from daily carry to carry on bag to 50L check in bag. This thing has tons of room.
Very comfortable back panel… very breathable and cushy. Also nice to have hip-straps built in with the ability to hide them away.
Very limited external access… this is my big gripe with this bag (but it does the other stuff so good that this bag is a real option for lots of folks).
Crazy conversion skills on this bag; from 28L to 50L! 
And the back panel and straps are extremely comfortable and breathable. 
---
Other Bags to Check Out:
Smith the Roll Pack from Millican is a perfect eco-friendly rambler for daily adventures that's built excellently, has plenty of room for your stuff, but still looks good when it's not totally full.
The Dayfarer backpack is one designer's take on the perfect bag for work and gym.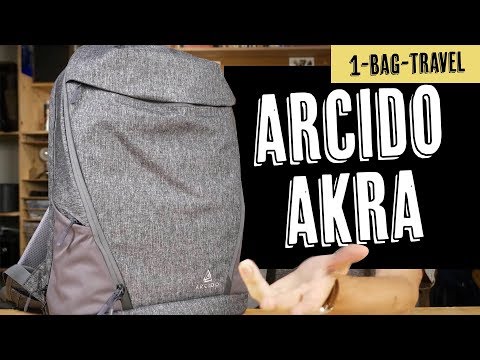 The Akra backpack from Arcido is designed to be a minimal travel bag with plenty of organization and pockets. It does the trick! It's a lightweight bag with some interesting hidden pockets and quick access pockets.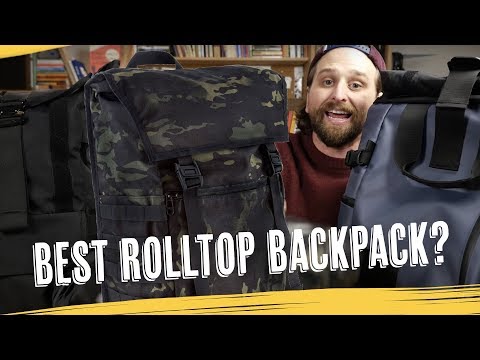 I love how functional a solid rolltop bag can be, and this is one of my favorite rolltop bags.
An extremely solid everyday backpack suited for carrying lots of gear or compressing down to a minimal daily carry haul. One of my favorite all-around bags.
Free bags & badass info
Signup and get entered to win a free bag every month.
You'll also get notified when we add new bags to the site.
---
Created by Chase Reeves