Peak Design Travel Bag Review
The Travel Bag from Peak Designs is an extremely well designed, quality bag for modern carry-on adventure and business travel.
Extremely well built and thought-through — There are tons of unique features for modern travelers and they've all been thought through, designed and executed at a level that means it will work smoother for you most of the time. External lash straps, stowable hip straps, quick access pockets, expansion, contraction to a smaller bag for daily carry, water bottle pockets, etc. And all the basics of the bag (straps, stitching, stress points, comfort) are utterly solid.
Massive capacity for carry on travel — they utilize every inch of this bag for cargo and even have an expansion feature to give you an extra 10L. The bag is well padded, however, so it's a little less capacity than, say, the Heimplanet Monolith 40L or tortuga setout.
The accessories are really damn killer — The packing cubes, easily my favorites, the tech pouch, easily favorite, the wash kit, a little less my favorite, but still a favorite. I wish the last two had a more flat dimention to them to be easier to get into any bag, but these things are utterly well designed. And that's not even to mention the camera cubes they've made.
The bag is rigid and hefty, but not uncomfortable — the materials are sturdy for protection of your stuff and durability, so this bag comes in heavier than many other bags. The rigidity is not my favorite feel (though it's better feeling than the nomatic and wandrd travel bags), compared to a more soft bag feel. However, the bag is more comfortable than many other bags because the straps, back padding and stowable hip straps are well executed.
Smooth looks and padding all around the bag makes for easy travel. 
Tons of capacity in this 35-45L bag (that also can compress to a 30L mode)
Back panel speaks to the attention to the detail throughout this bag. Hideaway hip and shoulder straps. #magnets
---
Other Bags to Check Out: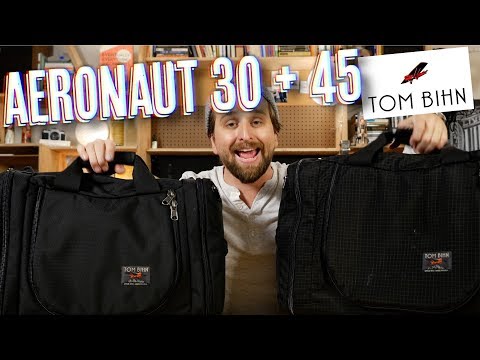 Tom Bihn makes two Aeronaut bags — the 30L and the 45L. These bags are excellent for any traveller who a). wants a bag that's going to last forever, b). doesn't need a laptop or tech organizer built into their bag, and c). wants to fit so much stuff in a bag!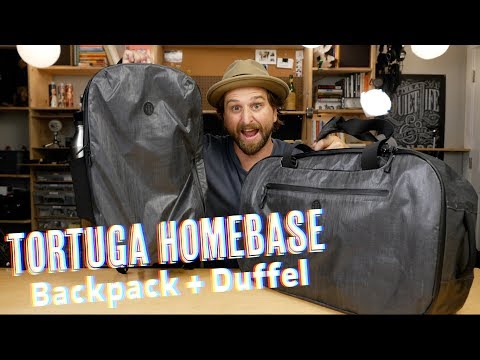 The Homebase series from Tortuga features this incredibly lightweight sailcloth material that's water resistant and super strong. (It feels light and scary! But it's damn strong stuff.) This makes for an incredibly light and resilient travel bag.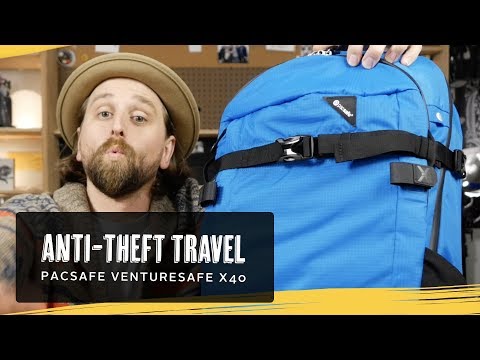 The Venturesafe X40 from Pacsafe is a multi-purpose 40L backpack with a ton anti-theft features.
Free bags & badass info
Signup and get entered to win a free bag every month.
You'll also get notified when we add new bags to the site.
---
Created by Chase Reeves