Qwstion Daypack (Office Backpack) Review
The Daypack from Qwstion has serious design chops. It's simple and elegant with thoughtful organization for modern business folks who need backpack/briefcase conversion. It even works to wear with a suit!
Convert from backpack to briefcase for those meetings with the muckety mucks.
It's design is so simple you almost can't believe how lovely it's organization features are… truly a marvel of that old saying: "simple is more difficult."
The aesthetics — style — of this bag are second to none. Again, the simplicity here lends itself to lots of different outfits and settings… so you'll look good in the office, at the park, in the cafe, at the beach, etc.
Organic fabrics and sustainable values are at the heart of this company. Great design without sacrificing sustainability and thoughtfulness about resources.
It's not the cheapest bag, but this price is one I'm constantly encouraging men and women (and everything in between) to go for because, due to the design, sustainability, and all around stylishness of this bag, people are often times STOKED to be using the bag even years after purchasing.
Classy, simple, understated but very stylish aesthetic. (Lots of colors available too.)
Lovely inner fabric and innovative organization panels for your daily essentials.
Converts between backpack, briefcase and tote. (Not shown here: briefcase. Watch the vid.)
---
Other Bags to Check Out: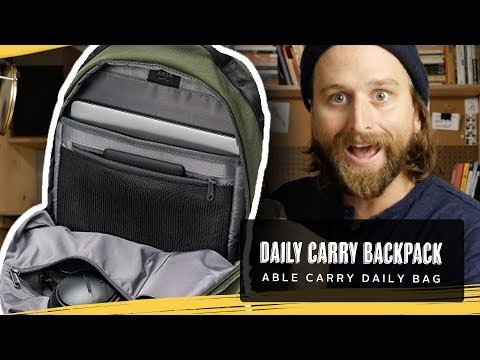 The Daily backpack from Able Carry is an affordable, sleek little bag for daily carry.
A gorgeous bag with a kind of modern urban-alpine aesthetic and absolutely lovely, dense, long-haul materials.
This is what I call the "badass bargain option." Everything you need in a daily carry, organized innovatively so it stays fun to use, and it's super affordable.
The Freerain24 2.0 from Matador is an unbelievably light pack that offers incredible packability and water resistance for your daily travel needs.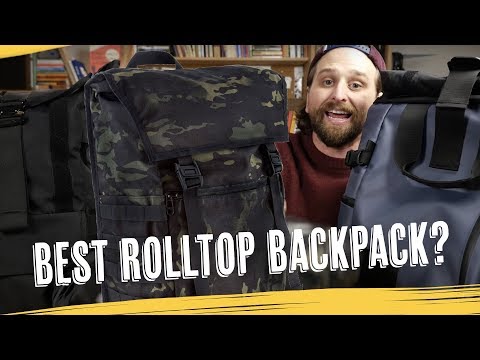 I love how functional a solid rolltop bag can be, and this is one of my favorite rolltop bags.
Free bags & badass info
Signup and get entered to win a free bag every month.
You'll also get notified when we add new bags to the site.
---
Created by Chase Reeves