Tortuga Setout Divide Travel Backpack Review
The little brother to the Tortuga Setout, the Setout Divide from Tortuga is a full-featured bag for the style-casual modern minimal traveler.
Great harness system — really comfortable and well built harness system keeps your load comfortable.
Lots of organization — great tech pouch, laptop compartment and quick access pockets. Makes getting in and out in transit quite easy.
Expandable capacity — it expands and contracts to make the bag look a little tighter when it's not fully packed out.
Ultimately a great bag to use in travel and just the right size for some of us.
Excellent harness system for this bag. It might look a little funky, but it's comfy AF. 
Solid capacity expands on the back of the bag for minimal carry-on travel. 
Here is the bag fully expanded for travel. 
And here's the bag compressed for daily carry. 
---
Other Bags to Check Out: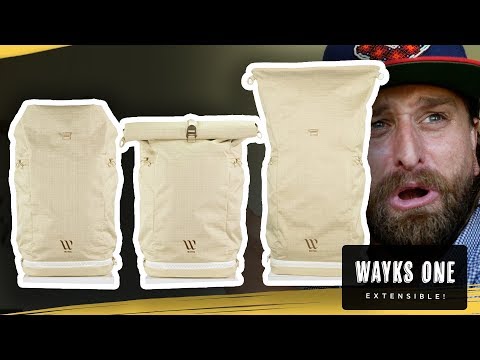 A very functional eco-friendly bag, the Wayks One expands and compresses into multiple different functions, making it a great bag for daily and travel use.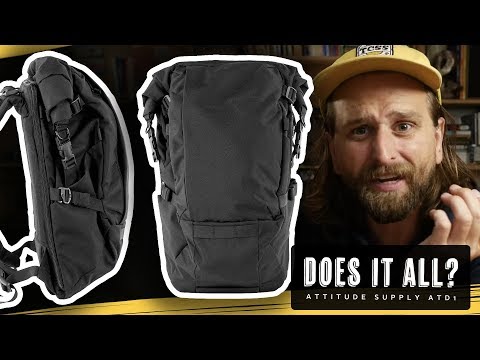 The ATD1 is an expandable backpack you can use for both travel and daily carry. Looks pretty damn good too. One of the best in this category for sure.
A really solid feeling bag with lots of pockets both inside and outside the bag and enough capacity for the minimal traveler.
The Federate Adapt from Kathmandu converts between three separate modes: a 28L daily carry bag, a 38L carry-on travel bag, and a 50L check-in bag.
The Knack Pack from Knack is a surprisingly great backpack for both daily carry and travel... it expands and collapses and has a solid look for professionals out there.
Free bags & badass info
Signup and get entered to win a free bag every month.
You'll also get notified when we add new bags to the site.
---
Created by Chase Reeves