Filson 24 Hour Tin Briefcase Review
This bag from Filson is easily one of my favorite briefcase-type bags due to it's excellent materials, organization, and classic aesthetic.
It's called the "tin" briefcase because it uses Filson's tin cloth, a thick cotton canvas with an oil-finish wax applied. It's got such a beautiful look and feel, and the wax can be applied again and again over the years.
I truly love the organization and access on this bag. The two big pouches on the front make me pine for this kind of design in every bag I use.
And yea, sure, it's expensive. But the best thing about this bag is it's going to last FOREVER. The leather, the buckles, the canvas, it's all gorgeous and it's gonna last for ages and never go out of style. So, you know, amortize the cost over 50 years and you'll realize it's actually an affordable bag.
If you need a bag for the office or cafe or just for your Hemingway halloween costume, this is the one for you.
Lots of simple org in this sucker. I love using this on the daily because it's easy to organize.
Indiana Jones/Hemingway aesthetics. Hands literally love the feeling of these materials.
---
Other Bags to Check Out: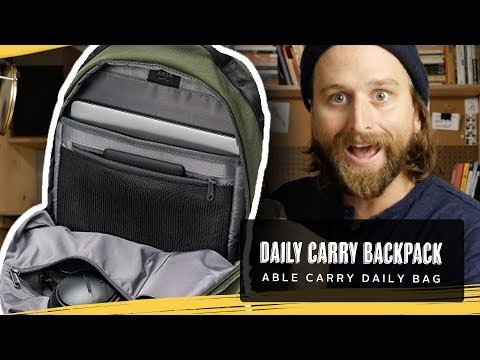 The Daily backpack from Able Carry is an affordable, sleek little bag for daily carry.
The Bolt Backpack from Waterfield Designs is a damn classy bag. If I was playing the "raise money" game in the bay area, this is the direction I would go.
At first glance it looked weird. Then I used it for a couple days. Good god does this bag do it all well. Seriously, so much organization, so well built.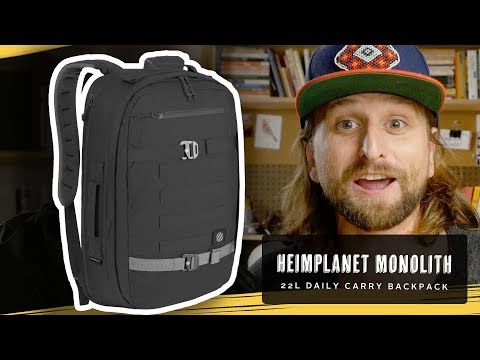 The Monolith Daypack from Heimplanet is a 22L carry-all daypack made from great materials with a solid aesthetic and plenty of attachments for accessories.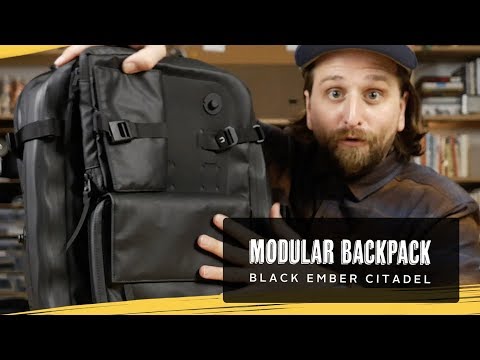 The Citadel from Black Ember is a daily carry and gear backpack that comes in two flavors: a minimal, sleek version, and a modular, "customize this sucker!" version.
Free bags & badass info
Signup and get entered to win a free bag every month.
You'll also get notified when we add new bags to the site.
---
Created by Chase Reeves