Kathmandu Federate Adapt Hybrid Travel Bag Review
The Federate Adapt from Kathmandu converts between three separate modes: a 28L daily carry bag, a 38L carry-on travel bag, and a 50L check-in bag.
Extreme conversion… from daily carry to carry on bag to 50L check in bag. This thing has tons of room.
Very comfortable back panel… very breathable and cushy. Also nice to have hip-straps built in with the ability to hide them away.
Very limited external access… this is my big gripe with this bag (but it does the other stuff so good that this bag is a real option for lots of folks).
Crazy conversion skills on this bag; from 28L to 50L!
And the back panel and straps are extremely comfortable and breathable.
---
Other Bags to Check Out: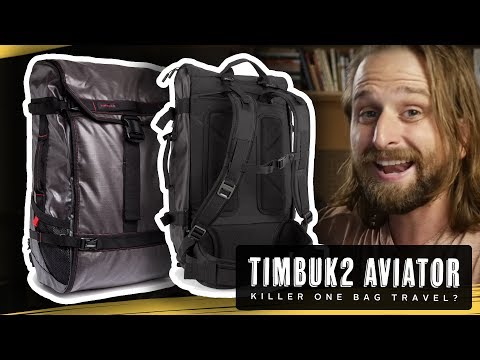 A medium-large sized travel bag with sturdy, rigid outer material, a couple external pockets and a removable internal divider that makes for actually a pretty interesting way of accessing things in transit.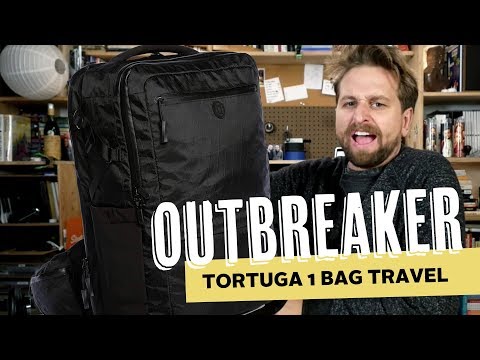 The Outbreaker backpack from Tortuga is a solid 1-bag travel pick. I personally prefer the less bulky (and more spacious) experience of traveling with the Tortuga Setout, so be sure to check out that bag too. This Outbreaker, however, has quite a bit more padding and protection around the entire bag, so if you know you'll have delicate stuff inside you may prefer this one.
The Homebase series from Tortuga features this incredibly lightweight sailcloth material that's water resistant and super strong. (It feels light and scary! But it's damn strong stuff.) This makes for an incredibly light and resilient travel bag.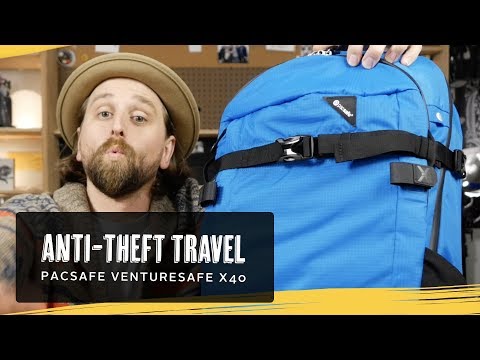 The Venturesafe X40 from Pacsafe is a multi-purpose 40L backpack with a ton anti-theft features.
Free bags & badass info
Signup and get entered to win a free bag every month.
You'll also get notified when we add new bags to the site.
---
Created by Chase Reeves