Nomatic Travel Pack & Backpack Review
Ok, these bags from Nomatic are chock full of pockets. There are 2 different bags: the Travel Pack expands up to about 30L, perfect for short trips and minimal travel. The Backpack is 20-24L daily carry. Both are very sleek and, like I said, so many pocketzzz!
I mean, these things are a pocket lover's wet dream. There are so many nooks and crannies and pouches and zippers on this sucker it's like a BDSM outfit.
They're both plenty comfortable as far as bags go. The straps are soft and padded, and the bag is rigid, so it feels solid and in place on your back.
The zippers leave me a little worried, to be honest. There's nothing ostensibly wrong with them, I just don't love the way they feel. They get a little stuck-up sometimes, and they feel kinda thin.
I'm also not personally crazy about the look of these bags. They seem a little too jet-pack-y for my personal taste.
Ultimately, tho, these bags are excellent for the organization-minded person. So, if you like the way it seems in the video, you'll know it!
Solid expansion from daily carry to minimal travel bag. Works great.
Innovative materials for a backpack. Nice soft back panel.
Tons of organization inside a padded external shell. Like a rocket pack for tech people.
---
Other Bags to Check Out:
The Prima System from Boundary Supply is, to me, the best in this category of kickstarter-y tech/camera/daily-carry because of the material feel and functionality in use.
The Day Tote from Qwstion is a remarkably designed bag that's surprisingly awesome to use.
The Everyday Messenger from Peak Design is a delightfully innovative messenger, with the capabilities to be used as both serious office bag and adventure photography/drone bag.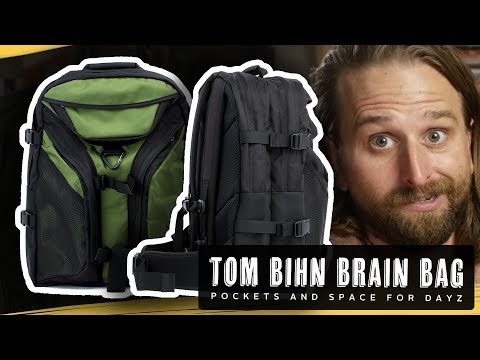 The Brain Bag from Tom Bihn is one of those lifelong companion bags — built to last for decades to come and designed with enough pockets and organization to be your constant helper, once you go brain it's hard to go back.
Free bags & badass info
Signup and get entered to win a free bag every month.
You'll also get notified when we add new bags to the site.
---
Created by Chase Reeves