RiutBag X25 Convertible Security Backpack Review
The X25 from RiutBag is an utterly functional travel and daily conversion backpack that also has an important security feature.
Totally secure — no one can access this bag when it is on your body.
Travel & daily carry expansion — This sucker expands out to a full size carry on bag, and then in shrinks down to a rather minimal daily carry. One of the best executions of that I've seen.
Well built — cordura, YKK zips, nice thick mesh for comfort on the straps and back panel.
Sorta delightful aesthetic — It's quite a delightful little bag in how it's been designed, the way the materials feel, and the overall vibe of the bag.
But does it suck to access the bag through the back all the time? Kinda. But it's not a deal breaker and that's the price you pay for security and expandability in a stylish form.
Expands out to a solid minimal travel backpack… shrinks to a great daily carry.
Zips are all on the back of the bag so you don't have to worry about pick pockets. Security!
Solid organization inside the bag.
---
Other Bags to Check Out: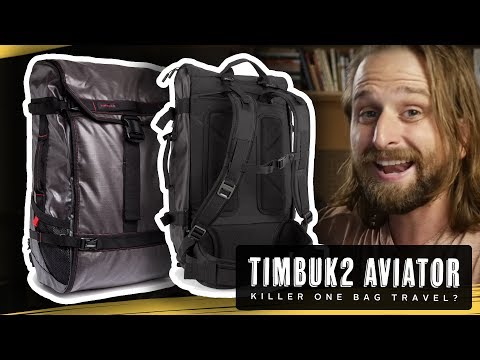 A medium-large sized travel bag with sturdy, rigid outer material, a couple external pockets and a removable internal divider that makes for actually a pretty interesting way of accessing things in transit.
The Guide Pack from Tom Bihn is a bag geek's boner pill. It's classic design and exceedingly excellent manufacturing make it more like an heirloom than a bag. But this bag also performs great as a travel bag!
A truly worthy daily carry bag with simple and useful innovations and rock-solid build-quality. I. Love. This. Bag.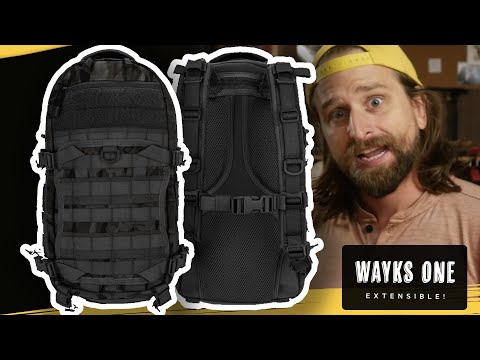 An extremely solid, minimal daily carry with enough tactical connections for you to customize however you want.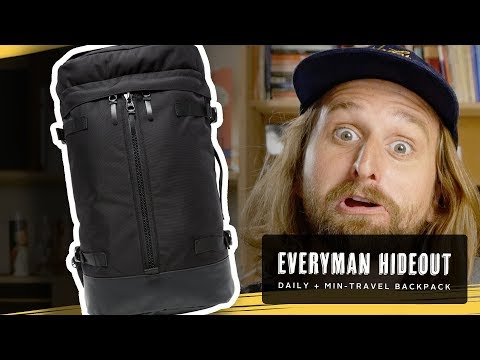 The Hideout Pack from Everyman is a solid take on a street/urban/heritage bag with lots of organization at an affordable-ish price point.
Free bags & badass info
Signup and get entered to win a free bag every month.
You'll also get notified when we add new bags to the site.
---
Created by Chase Reeves