Peak Design Everyday Backpack Review
The Everyday backpack from Peak Design is delightfully innovative and thoughtfully conceived. It's definitely a design for the centuries.
Techy Look: First and foremost, this sucker has a techy look, like it's a backpack made for Robocop. That turns some people off right away, but the features are good enough to win most people over in the end.
Excellent Organization & Accessibility: the organization, configuration and access of this bag are off the charts. Totally customizable inner main compartment with side access from both sides, as well as deep organization and quick access… this thing is stacked for however you want to design your own carry.
Great for Photography: the Kodra fabric has padding and insulation, and the inner compartment has these customizable padded dividers, making for a very safe, customized and secure carry of your photo gear… however you want to organize it.
Drone People: you drone and photography enthusiasts should be drooling with the possibilities.
Build Really Well: 

From the fabric to the padding to the straps and reinforcements throughout the bag, this thing is solid. 
A killer bag that, if you love the look, will be able to get you through every daily adventure you can throw at it (and even some minimal travel as well!).
Honestly, get this bag if you want to discover a new feature you didn't even know about 2 and a half years from now. You'll be like, "Holy sh*t, didn't even know this hip strap was here!"
I dig this bag for the innovation, organization and durability. One of those bags that will be a loooooong term companion for you on your journeys.
Pretty slick look (especially in black). A little bit Elon Musk-y rocket-pack.
Innovative "side panel" design gets you in the bag from either side.
Inner separators are removable and customizable. Very interesting layout options here.
Some people complain about the straps being too stiff. I, personally, don't mind it because this pack stands alone in features and quality.
---
Other Bags to Check Out:
The Go packable backpack from Aer definitely provides more than most packable backpacks.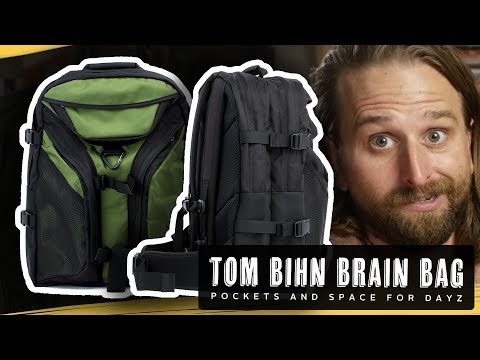 The Brain Bag from Tom Bihn is one of those lifelong companion bags — built to last for decades to come and designed with enough pockets and organization to be your constant helper, once you go brain it's hard to go back.
A very stylish and functional bag for both urban and outdoor use that does not let us down in organization, durability and thoughtful design.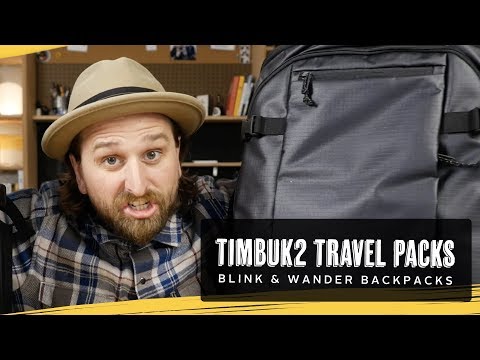 The Blink & Wander packs from Timbuk2 are tough, rigid little numbers for travel with unfortunately weak feeling zippers.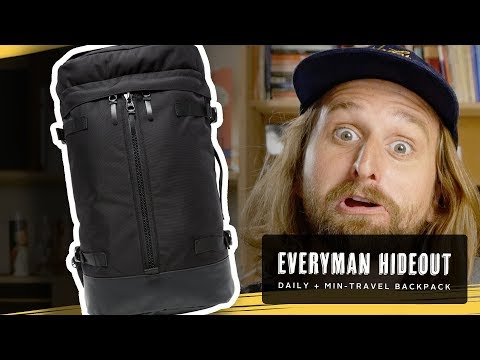 The Hideout Pack from Everyman is a solid take on a street/urban/heritage bag with lots of organization at an affordable-ish price point.
Free bags & badass info
Signup and get entered to win a free bag every month.
You'll also get notified when we add new bags to the site.
---
Created by Chase Reeves